-An Artist
Joey Thate was born in LaCrosse, Wisconsin in 1983. Joey recently moved and now lives and works in Cleveland, Ohio. Joey studied studio painting at Daytona State College. He has been featured to millions of viewers though Fox's Network Television show Hell's Kitchen in Seasons 9 and 10. (2011) and other feature films in Los Angeles. Collectors from U.S. Senators, CEO's of publicly traded companies and multi-million dollars Hollywood Screen Writers. Along with a list of galleries: 2nd Street Gallery, Los Angeles (2011), Neon Venus Gallery, West Hollywood (2011) and KODI , Pasadena (2011). Featured/Interviewed on the cover of the Florida Times Union on Super Bowl Sunday and highlighted in PBS's Picture This (2010). Joey was awarded with 1st Place in the professional category by the CBCA in Denver (2013) and an credited artist in the Time Union Center 23rd Annual Arts Awards (2010). Joey founded the former Suite 106 Gallery his working studio and changing exhibit space, collaborating with Downtown Vision INC. and The Cultural Council of Greater Jacksonville. Partnered with Mindspark of Colorado (2012) making commissioned pieces for the Five Points Area in Denver. He also is the co-founder of West Eleven in the Brewery Artist Loft in Los Angeles. Currently Joey has working relationships with Avondale Artworks of Jacksonville, FL and Brookfield Properties, Nationwide.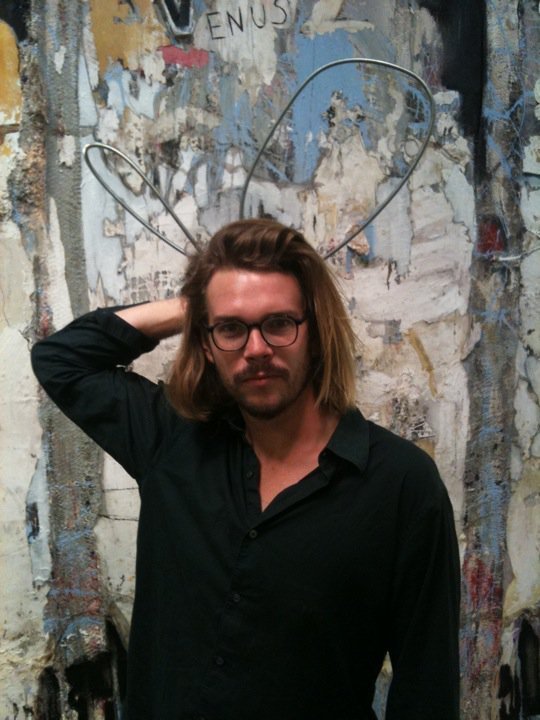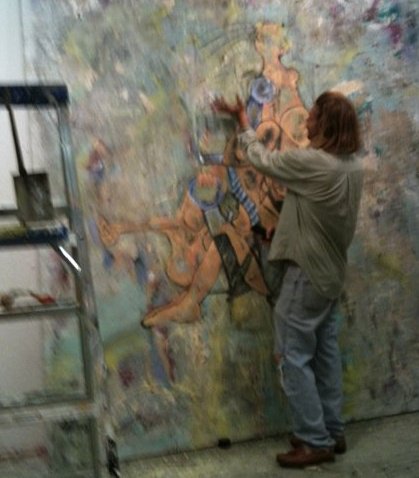 Statement
The beginning process of painting strikes me as magical; much like a birth. Painting fills me with a sense of both accomplishment and integrity, and has proven the most amenable vehicle for translating my inner vision into an outer reality.
I don't set out to produce art about one particular subject or another. Action painting is the core of my work, utilizing the largest scale possible for each project; the expression of a boundless sensory experience, and a flow of working with an unconscious mind. Most of my paintings are rooted and influenced from the depths of the horns in jazz music, largely free jazz, which I find to be very unpretentious and yet very substantial.
While I use a variety of materials in each project, my methodology is consistent. The subject matter of each body of work is determined by the materials. The individual pieces are linked by recurring shapes and movements which are universally known. The repetitive nature of my work frees my imagination, provides many opportunities for happy accident, and allows for a graceful finish to the piece.
I prefer not to explain a certain piece of work. As an artist, I feel that if you've created an image that is how you wanted it to be it delivers the right message, because there isn't a wrong message. Each person takes something a little different from the same picture, and I'm happy with that. I would rather explain my work with a smile or a tear.
-joey thate